Going to the Dentist during Coronavirus
Coronavirus recommendations from the Dentist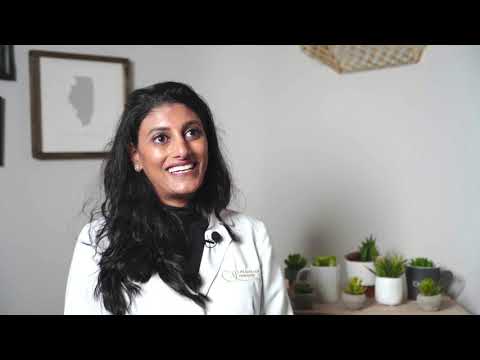 As the spread of COVID-19 continues, we have received several  frequently asked questions from our patients:
Should I go to the dentist if I'm having pain?
Remember, social distancing is key to controlling the spread of this pandemic. A critical component to your overall optimal health is to make sure you don't end up with dental infections. If you are a patient of record that is experiencing severe pain or believes you have an infection, we urge you to call or message us immediately. Some signs of an urgent dental condition are pain, swelling, or discomfort. Presently, dentists across the US have been recommended to see only those patients with dental emergencies and infections. After a phone call, we can determine the best course of action for you.
Some examples of dental emergencies are:
Wisdom tooth pain/ infection (your mouth might not open fully or you may experience a bad taste in your mouth)
Root Canal Treatment (RCT) to treat pain
Severe, throbbing pain in your jaw
Infection of the face and/or neck with intra-oral or extra-oral swelling
Trauma to the teeth or jaw
Severe dental pain from pulpal inflammation.
Abscess or localized bacterial infection resulting in localized pain and swelling.
Tooth fracture resulting in pain or causing soft tissue trauma.
Dental trauma with loose teeth/ tooth loss.
If you think one of the above conditions applies to you, please call or email us immediately and Dr. Mehta will advise you on the next steps to take.
Your Safety is Our Top Priority!
Contact Chicago Loop Dentistry with any questions or to schedule an appointment to reclaim your smile today!
What precautions are taken to prevent the spread of viruses or any diseases like Covid-19?
Dr. Mehta began her career working in an infectious disease clinic; she is very experienced and knowledgeable in maintaining sterile environments and preventing the spread of disease.
Infection control procedures are actions taken in health care settings to prevent the spread of disease.  At Chicago Loop Dentistry, we have always practiced "universal precautions" which means our approach to infection control is to treat ALL human blood and body fluids as if they were known to be infectious pathogens. This is a stringent policy that we have always taken to the utmost seriousness as health professionals. In addition, the Centers for Disease Control and Prevention has recommendations for dental office infection control that we also abide by at Chicago Loop Dentistry.
We care about the safety of all our patients, staff, and all visitors to our office so we work diligently to prevent the spread of infection. For example, all surfaces, such as the dental chair, dental light, drawer handles, and countertops, have been cleaned and disinfected.  As an added precaution, we also cover equipment and high-touch areas with protective covers, which are replaced after each patient.
Non-disposable items like dental tools are cleaned and sterilized between patients. Disposable dental tools and needles are never reused. All staff that is involved in patient care use appropriate protective equipment such as gloves, masks, gowns, and eyewear when needed. After each patient, disposable gloves and masks are thrown away. Before seeing the next patient, everyone on the treatment team washes their hands, uses hand sanitizer, and puts on a new pair of gloves.
What about
safeguards to assist in flattening the curve related to COVID 19

?

In addition to the routine practices above, the design of our office includes barriers between all treatment rooms and sterilization areas. We are also implementing the following safeguards to assist in flattening the curve related to COVID 19:
Keeping at a 6 feet distance of all individuals in the practice whenever possible
Limiting appointment times so one person or very few are in the waiting room at a time
Screening of any potential COVID- 19 patients or individuals exposed prior to an appointment
Patient antiseptic rinse prior to the appointment along with 20 second-hand washing and/or use of hand sanitizer
Minimizing aerosols with use of electric handpieces, alternative equipment, and tools, and usage of high volume evacuation suctions
Routine disinfection of non-treatment areas like the front door, check-in counter, coat hooks, etc.
We are monitoring guidelines on a daily basis and continue to update these precautions as recommended by infectious disease specialists.